BCA Research Chart Explorer
BCA Research Chart Explorer gives you access to over 40,000 proprietary charts, allowing you to explore the data behind our insights and to help shape your investment decisions.
Over 40,000 BCA Research Charts and 215,000 datasets at your fingertips to help shape the level of conviction with which you make investment decisions
Create your own chart collection on particular markets or themes and export your own chartbooks
Compare data sets, based on your personalized chart requirements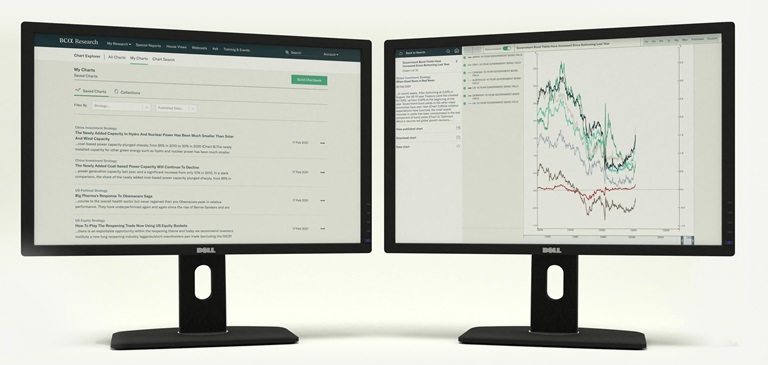 Integrate charts into your workflow
Build a personal library
Quickly build up your own collections by searching across the 40,000 BCA Research Charts.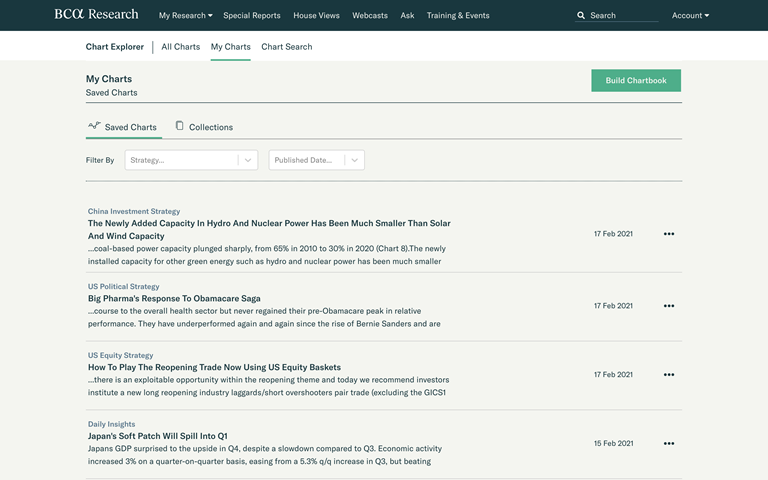 Customize your charts
Dive deeper into the analysis by opening the interactive versions of charts and set your own date ranges, zoom in on key details, and visually compare data sets.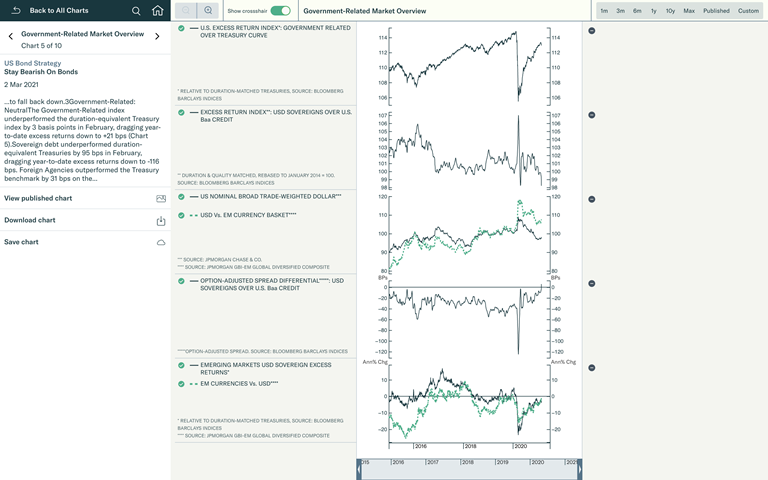 Creating a Chartbook
Export your own chartbooks on particular markets or investment themes by using our Chartbook Builder.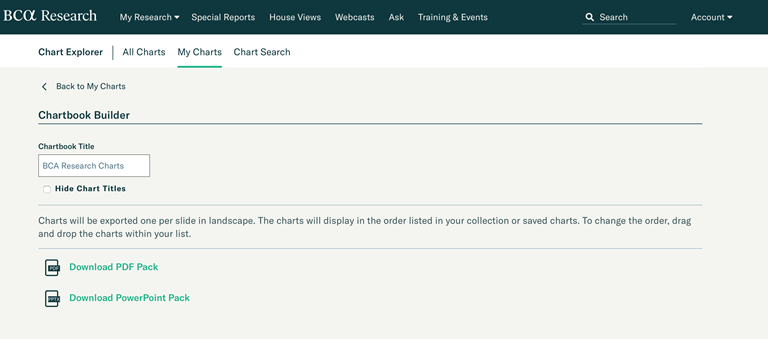 Our client website is updated daily and available whenever and wherever you are
Access our research on your desktop or apps for your tablet and smartphone.